Safe. Welcoming. Comfortable.
Your suite is the heart of your home within Wisteria Place, all of which is yours to discover. There are many configurations to choose from, but each and every one boasts an alluring harmony of amenities: magnificent views of nature's beauty, in-suite laundry, a state-of-the-art security system, top-quality fixtures and construction, personalized touches, and more. With so much to choose from, finding somewhere you'll feel comfortable, confident, and safe is a guarantee. Pets are welcome!
Studio
Keep it simple in a studio suite without sacrificing quality, comfort, convenience, or safety. Regardless of which suite type you choose, you'll have access to Wisteria Place's wide world of amenities and things to do.
• 412 square feet
One Bedroom
All modern conveniences and safety features are available in your comfortable one-bedroom suite: a perfect place to rest your head between each full day.
• Ranges from 452 to 713 square feet
Two Bedroom
Just like the one-bedroom suites, two-bedrooms feature in-suite laundry, kitchenettes, and more, with a little extra room.
• Ranges from 760 to 1020 square feet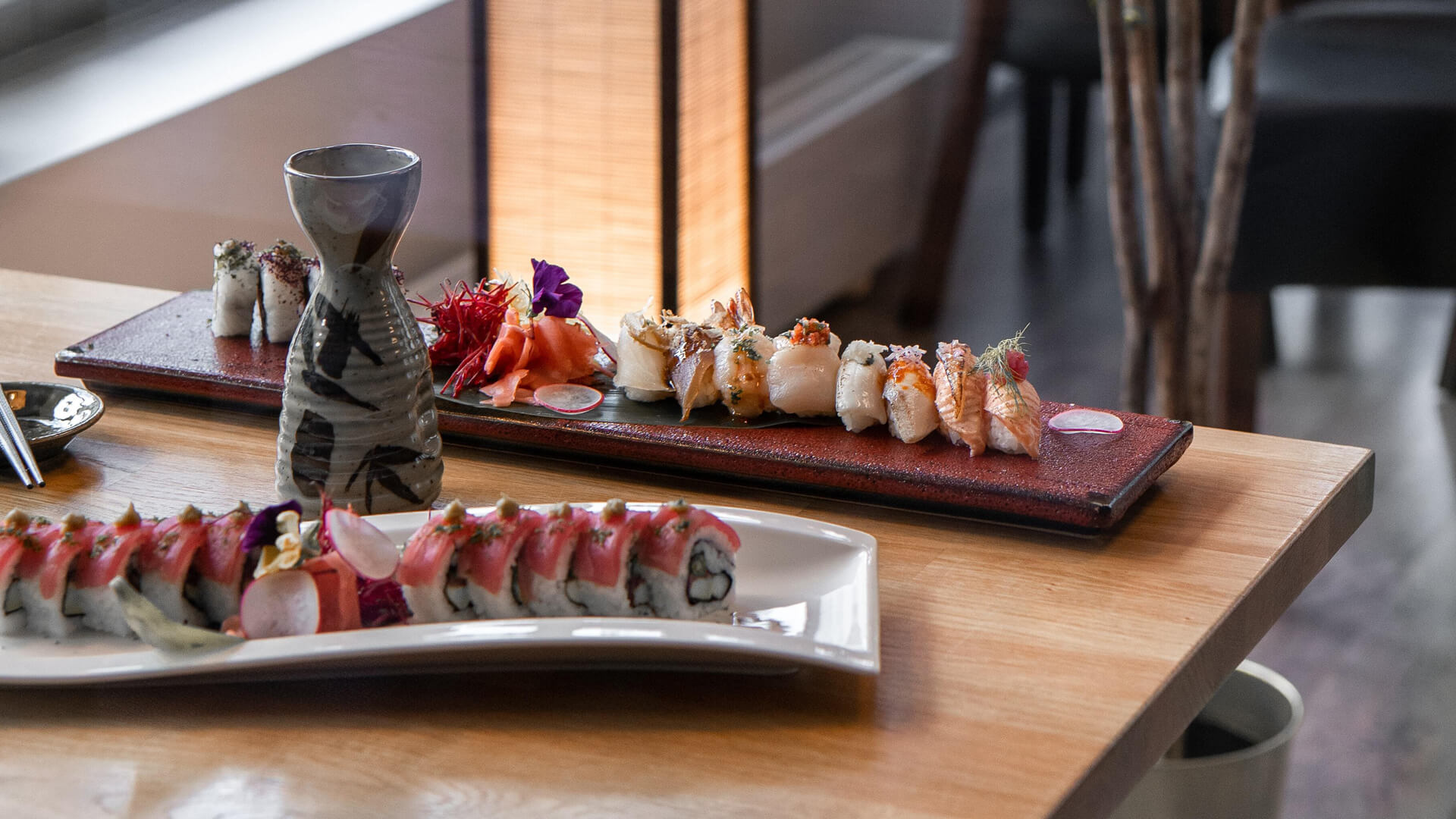 Japanese
Tatami mat-inspired flooring, traditional colour schemes, and elegantly minimal designs will make your suite feel like a home away from home.
Features
• In-suite laundry
• Tubs with adjustable shower heads or walk-in showers
• Most suites have walk-out balconies
• Large windows with beautiful views of nature
• Kitchenettes
• Pet-friendly
• Individual climate control