January 21st, 2021
We hope this finds you very well and keeping your spirits bright!
This month has been busy! It's been a pleasure getting to know more of you on the phone, through our Zoom chats, and in our 2020 party chats! We are all looking forward to the new year.
Highlights from 2020 for Wisteria Place:
People – Gurpreet and I have truly enjoyed connecting and meeting with more and more people interested in getting to know Wisteria Place. Some people connect for Zoom chats, some for resources, some want to find out more about our beautiful new community which will open in late spring 2021, some want to volunteer with us, and some are excited to become residents and make Wisteria Place their home! We are delighted to be forming all of these relationships as we gather and prepare information and resources to meet the needs and interests of people who come to us.
Place – Our development has grown and changed as it nears completion, and it is super exciting to watch. Floors are going in now and the high-quality sprinkler system is almost complete. Windows, doors, painting, tubs and walk-in showers, and more are done or being finished. The dedicated workers at Townline Housing Solutions, along with the various tradespeople, are doing a bang up job with safety and quality in mind! On a clear day, walk by and see the lovely home that is coming to life in Steveston!
Community – We are becoming a vibrant community even though we can't be together physically. We are also becoming a part of Steveston and Richmond – a great community within another! We appreciate those who have come forward to support Wisteria Place through sharing resources and offering great wisdom and opportunities. We are grateful to be in Steveston, the best neighbourhood in the lower mainland, and a part of Richmond overall. The realization of the original dream of Wisteria Place is coming to be and will continue to unfold with the primary intention of building a quality caring residence and place of resources for seniors, connecting them to inspired and meaningful living like they may not have imagined before.
Best wishes for a vibrant, healthy, and happy year in 2021! We can't wait to meet you and get to know you.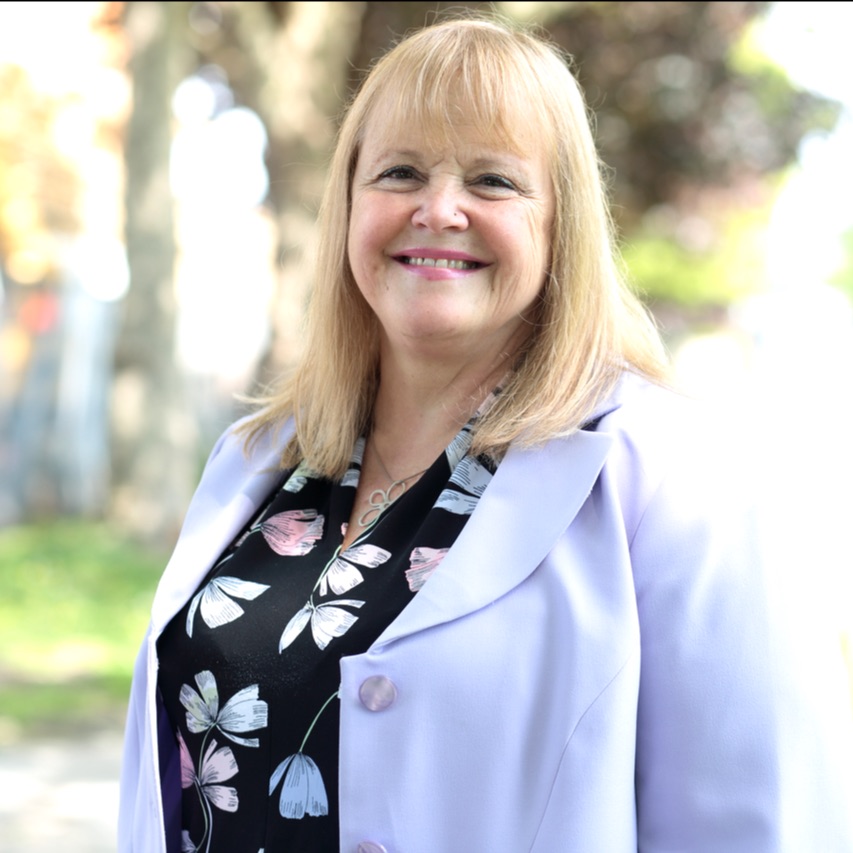 ---
Embracing 2021 the Vibrant Way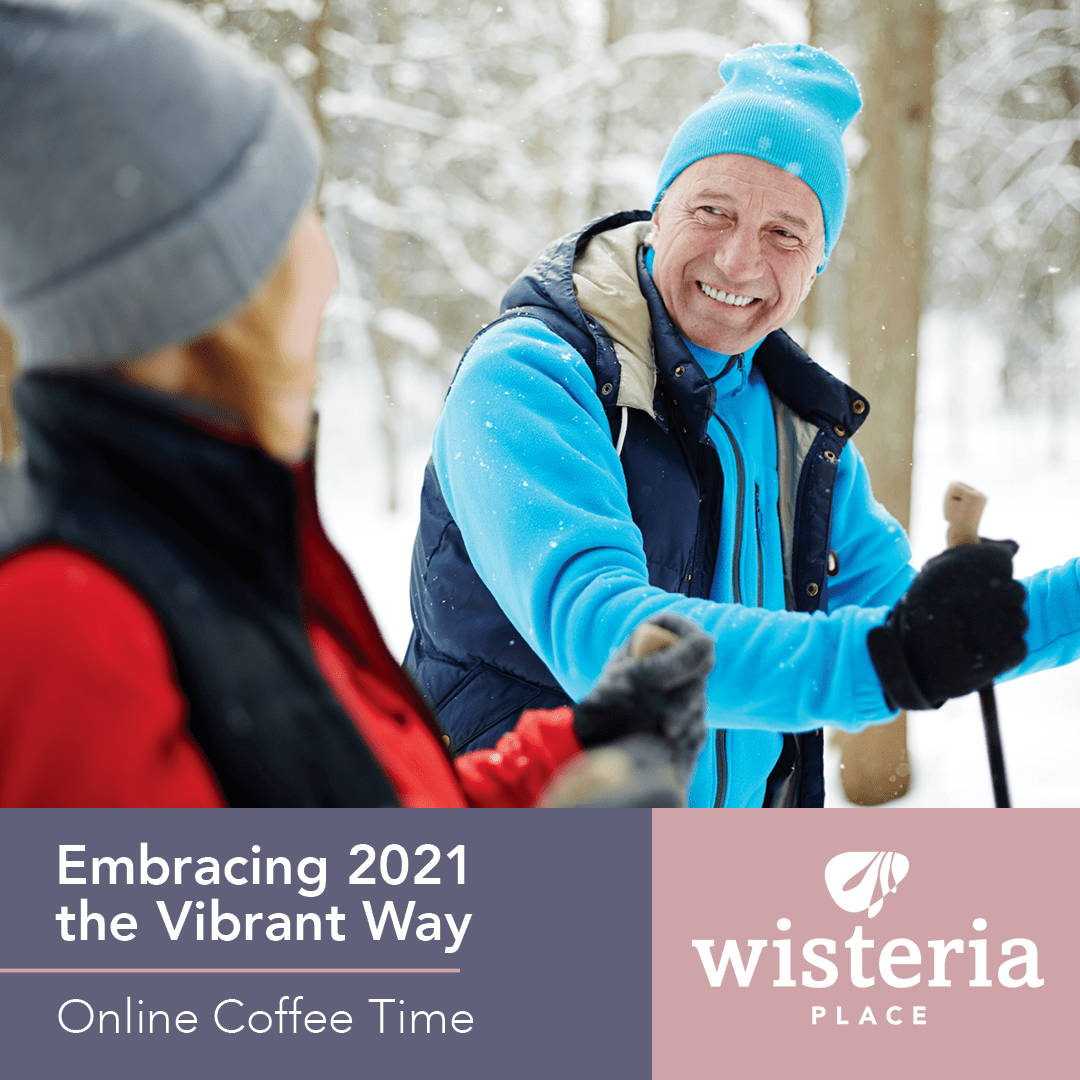 You are invited to Wisteria Place's Zoom Coffee Time on January 14th at 10 AM: "Embracing 2021 the Vibrant Way."

Together, we can make 2021 a time to refocus. We look forward to meeting with you and talking about how to make 2021 your best year ever! Go to wisteriaplace.ca/events to join.
---
All Things Wisteria Place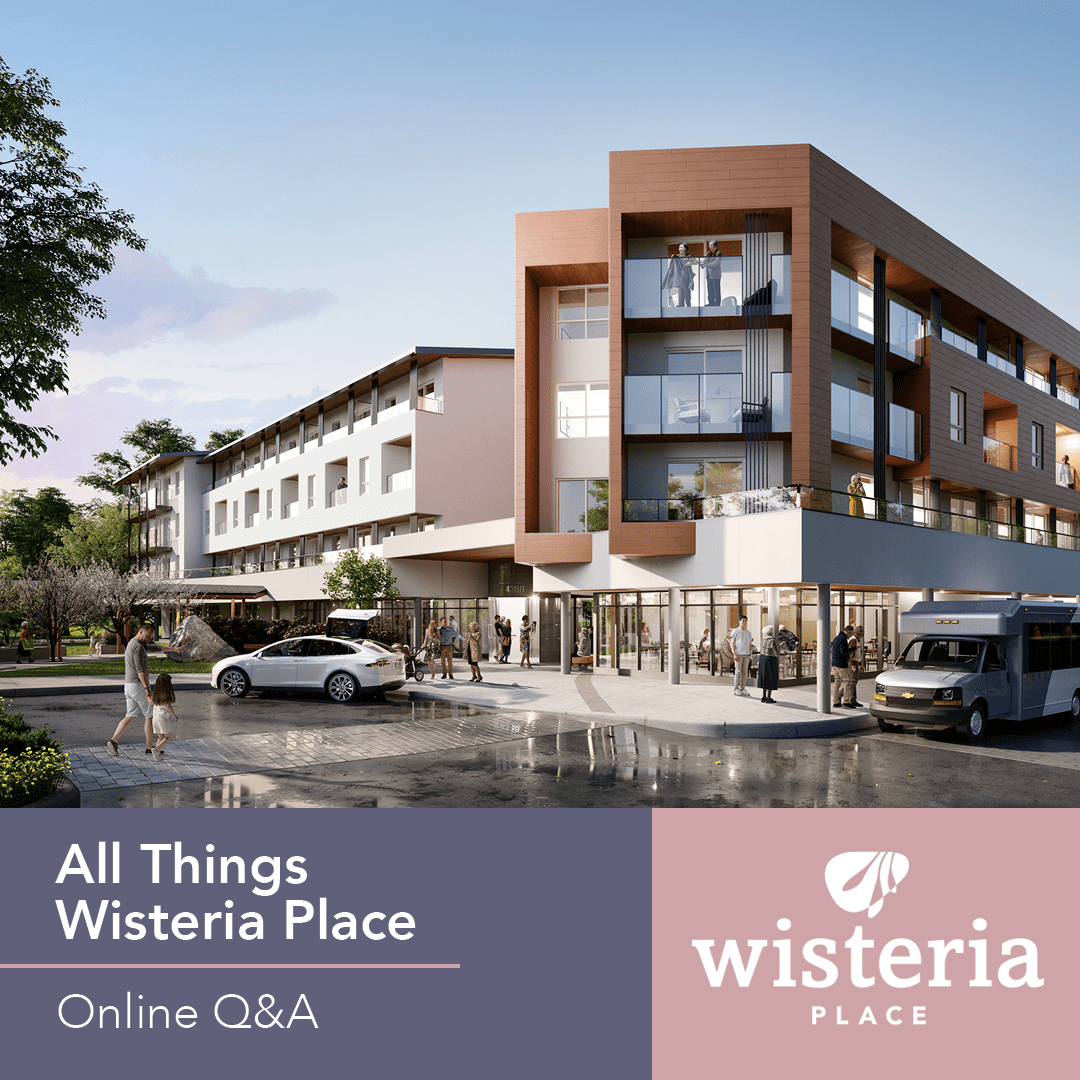 If you would like to know more about Wisteria Place, join the leaders of Wisteria Place on January 28th at 10-11 AM for our Q&A session. A Japanese translation of the discussion will be held at 11:30 AM-12:30 PM (30 minutes after the first chat). This month, we will be discussing "All Things Wisteria Place," including floor plans and everything you need to know to choose the ideal suite! We will share with you how we offer seniors a uniquely innovative standard of living that emphasizes harmony, community, and renewal. Go to wisteriaplace.ca/events to learn more and to join.

These sessions will reveal our completed floorplans and all the information you will need to guide your decision to live at Wisteria Place. In February, we will begin assigning suites and accepting deposits – how exciting! Gurpreet and I are very excited to be with you on your journey whether you move in or not. Let me tell you, our suites are very inviting!
---
Construction is progressing nicely! Each of the many tradespeople that work here every day are keeping safe and fully following all COVID-19 regulations. Wisteria Place will open in late spring 2021.
---
Webinar: Living Vibrantly
On February 4th, join us for our webinar, "Living Vibrantly: How Innovation is Reimagining Senior Life."

Dr. Adrian Wagg and Dr. Zahra Moussavi—our knowledge partners at the Universities of Alberta and Manitoba—will be discussing how technological innovations are improving senior life across Canada, including in the physical and mental health fields.

Watch the session on the Optima Living Facebook page at 10 AM PST/11 AM MTN.
---
Webinar: Finding a Sense of Purpose
We are excited to announce our theme for the year 2021: "Reimagine Senior Living!"

Check this video to hear more from Dr. Wagg to learn just one way in which seniors can reimagine their lives as full of activity, vibrancy, and purpose.

This year, we will be hosting many webinars about reimagining senior living, so make sure you are subscribed to our YouTube channel to see them all!
---
🎁 Christmas Party and New Year's Eve Fun 🎁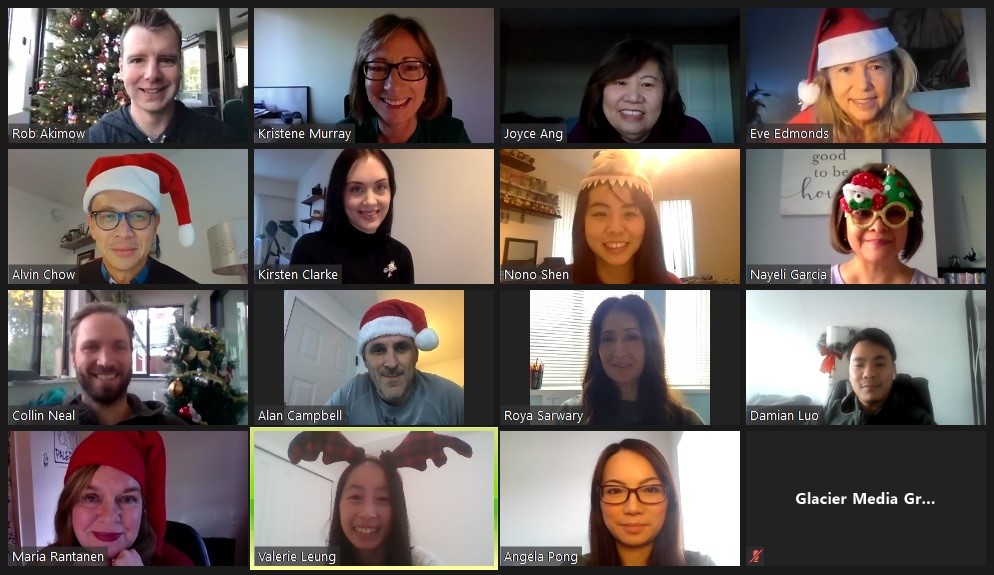 We had a ton of fun during our Zoom festive parties. Did you join us? Send us your feedback! What was your favourite part?
---
Our Community Relations Coordinator Gurpreet Pannu is our tech-savvy helper, and is here to help seniors join our Coffee Chats for their first Zoom experience, whether by laptop, tablet, or smartphone!

You can get in touch with her at 604-339-5670 or
[email protected]

For detailed instructions on how to join Zoom with your computer or phone, visit our blog.
---
Feel free to contact us should you have questions, want information, or would like help to join our events. We hope the beginning of your new year is filled with joy and positivity!

Happy New Year!

Maureen and Gurpreet